Student Societies
We encourage you to get involved in academic life. Here are some of the reasons why joining a student club is valuable: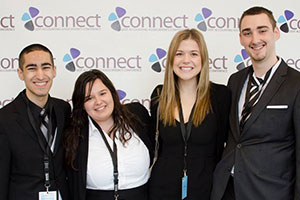 leadership opportunities
networking
organization and management skills development
professional experience
social development
We have many student clubs that are overseen by the Business and IT Student Society (BITSoc). All clubs are guided by faculty members within their respective areas.
Many clubs participate in academic competitions—an enriching opportunity that enables students to develop an active social life, gain credible experience, widen their network of personal and professional contacts and put into practice the theories learned in class.
Join an FBIT student society today! Contact the BITSoc for more information and a list of current student clubs.