COVID-19 Tech Relief Drive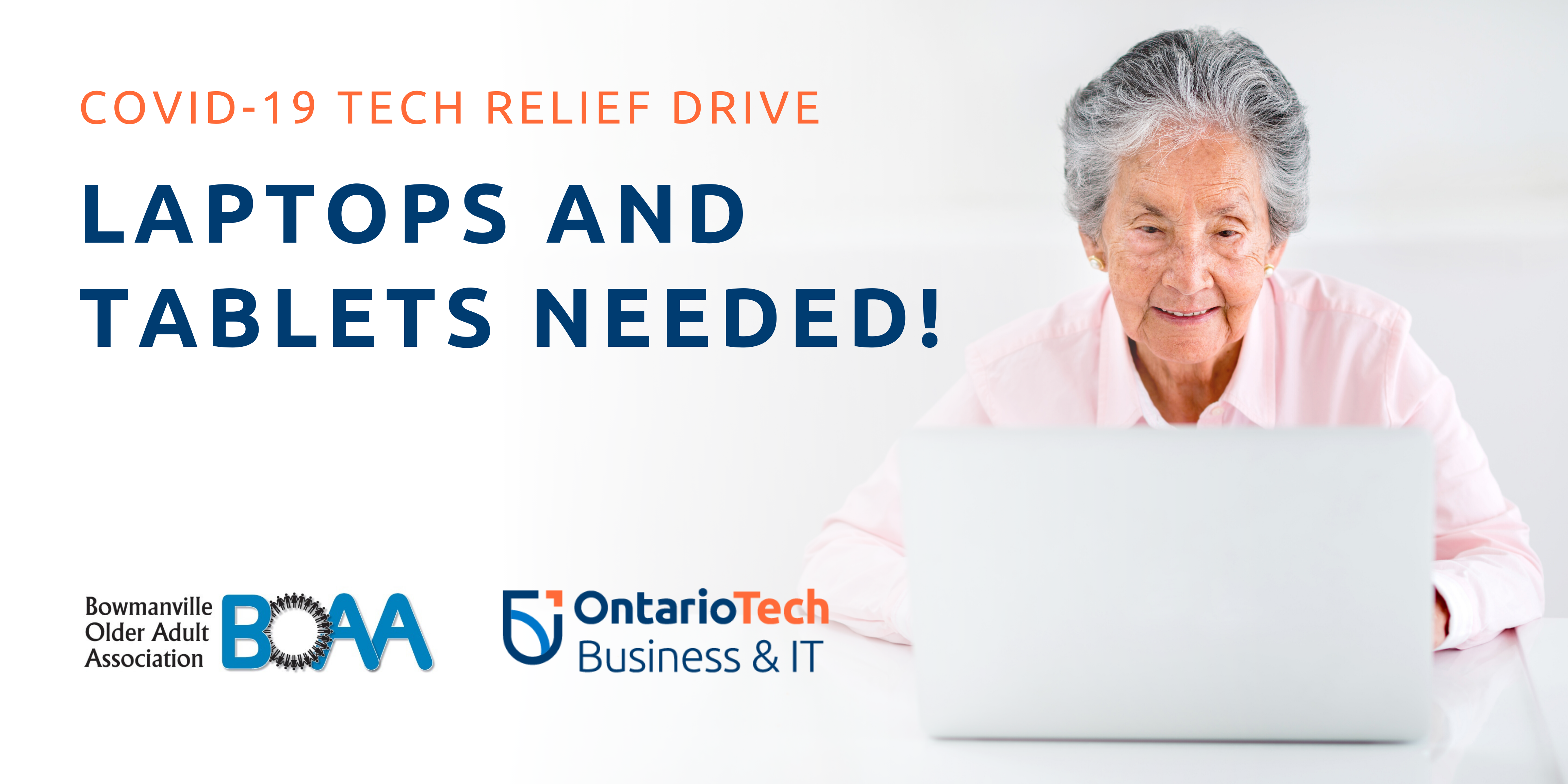 As you may be aware the COVID-19 pandemic has hit older adult members of the community exceptionally hard. In addition to being the demographic most vulnerable to infection, many have faced extended periods of isolation, in part due to a lack of access to technology to communicate with family members. 
In an effort to address this serious problem and help bridge the technology gap, a group of students in Ontario Tech University's Faculty of Business and Information Technology (FBIT) are working with the local community to collect second-hand laptops and tablets.
 The COVID-19 Relief Tech Drive is in partnership with the Bowmanville Older Adult Association (BOAA). The project will help create access to technology for its recipients and support mental health.
How can you help?:
Donations of second-hand laptops and tablets would be greatly appreciated.
Cash donations will be put toward the purchase of laptops and tablets.