Master of Information Technology Security – Artificial Intelligence in Security Field (MITS-AIS)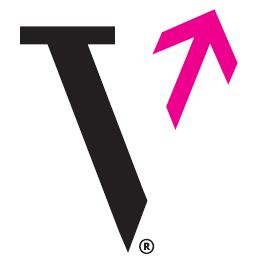 Ontario Tech University offers a specialized field within the Master of IT Security program with a focus on Artificial Intelligence in Security Field (MITS-AIS). This professional stream is the first of its kind in Canada and combines a deep knowledge of IT Security with hands-on knowledge of artificial intelligence systems and machine learning, and provides students with a comprehensive understanding of the applications of this technology.
The MITS-AIS program has been recognized by the Vector Institute as an AI-Related Master's program in Ontario; thus allowing students in the program to apply for the competitive Vector Scholarships in Artificial Intelligence.  
Hands-on learning opportunities
Most courses in the MITS and MITS-AIS program include hands-on and laboratory assignments that simulate a variety of computer networking, security attacks, and defense scenarios. A cloud-based practice environment is available to MITS students and provides you with an opportunity to gain exposure to different aspects of IT security.
Students may register in a Capstone project to conduct research on a topic related to AI and security under the supervision of a faculty member. Examples of such projects in the past include the following:
AI-based predictive security methods
AI-based penetration testing
Adversarial AI
Applications of AI in Trust management
Prototyping NLP Modules
Security and Privacy issues in Robotics 
Qualified students may apply for an industry internship option in place of a Capstone project. The internship course requires a minimum of 12 weeks or 420 hours of work in an industry position in the area of AI and IT Security. Internship positions are subject to availability and require approval from the Graduate Program Director.
Employment Prospective
Graduates of this program can seek employment in the growing artificial intelligence industry, public, and private organizations, as well as IT security firms.
Degree Requirements
The program includes eight courses, a seminar, and a capstone project or internship as following:
MITS 5100G - Law & Ethics of IT Security
MITS 5400G - Secure Software Systems
MITS 5500G - Cryptography and Secure Communications
MITS 5600G - Security Policies and Risk Management
MITS 6700G - Network Data Analysis
MITS 6800G - Machine Learning
MITS 5900G - MITS Seminar
MITS 6300G - MITS Capstone Research Project I
MITS 6600G - MITS Capstone Research Project II
MITS 7000G - MITS Internship**
Two Elective Courses in the area of AI and IT security
Examples of elective courses offered in the past include:
Blockchain Technologies; Global AI Ethics; Trust systems; Deep Learning Techniques; Big Data Analytics; Operating System Security; Recommender Systems; and Special Topics in IT management. (Note: an elective course may not necessarily be offered every year).
Admissions
Visit our School of Graduate and Postdoctoral Studies to learn more about the application process.