Summer study abroad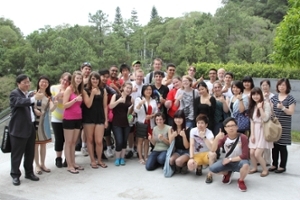 Broaden your perspectives: break out of routine, make friends worldwide, boost your career potential—spend your summer abroad!
Are you interested in gaining some international experience but don't want to commit to a full-term exchange? Participating in a short summer study program might be a great option for you.
Short summer programs run at some of our partner schools between the months of May and August. Most programs are between two and five weeks in duration and include an exciting blend of course work and cultural excursions.  
During Summer 2019, the following Faculty of Business and Information Technology partner schools offer short summer programs:
Concerned about costs?  
You may automatically qualify for funding. Scholarships are available to apply for through the university's Student Awards and Financial Aid office.
Interested in one of the above opportunities?
Apply through the International Education office
Interested in summer programs offered at other university-wide partner institutions?
Visit the university's International website to learn more.