Master of Science and Doctor of Philosophy in Computer Science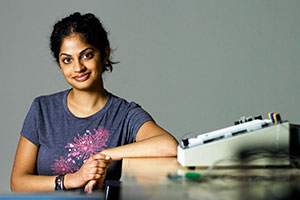 The Master of Science (MSc) and PhD in Computer Science are broad-based programs that cover concepts from engineering, science and business with the aim of producing high-quality software and information systems professionals. The goal of the MSc and PhD programs is to produce a new breed of computer science graduates who have a broad background in information technology along with project management and people skills. Graduates of these programs will not only have strong technical expertise in their particular field, but will also have the ability to work effectively in interdisciplinary teams and to tackle problems that require both technical and non-technical solutions.
Our university's competitive edge
The MSc and PhD programs differ from most existing computer science programs because they concentrate on both applied research and the development of professional skills. The intent is you to build a career in industrial research and software development. The program focuses on the skills required for successful careers in industry, reflecting our university's goals to be market-oriented and to provide high-quality professional education.
The MSc and PhD programs provide you with the opportunity to embark on novel fields of research while working in world-class research groups. You are also given ample opportunity to develop your written and oral communication skills.