Co-op
The Faculty of Business and IT (FBIT) is pleased to announce the start of our co-operative education (co-op) option, as part of our major redesign of the Bachelor of Commerce program (BCom 2.0). This is the latest addition to our extensive suite of experiential learning opportunities, including internships, capstone study projects, and new venture creation. These programs are the culmination of your practical learning experience here at Ontario Tech.
FBIT has built strong ties with employers, and our programs offer various opportunities for students to put their knowledge and skills to work and gain valuable industry experience before graduation.
This Co-op program is now available to first-year students entering the Bachelor of Commerce program in Fall 2022, who will be eligible to go out on their first work term in their second year of studies!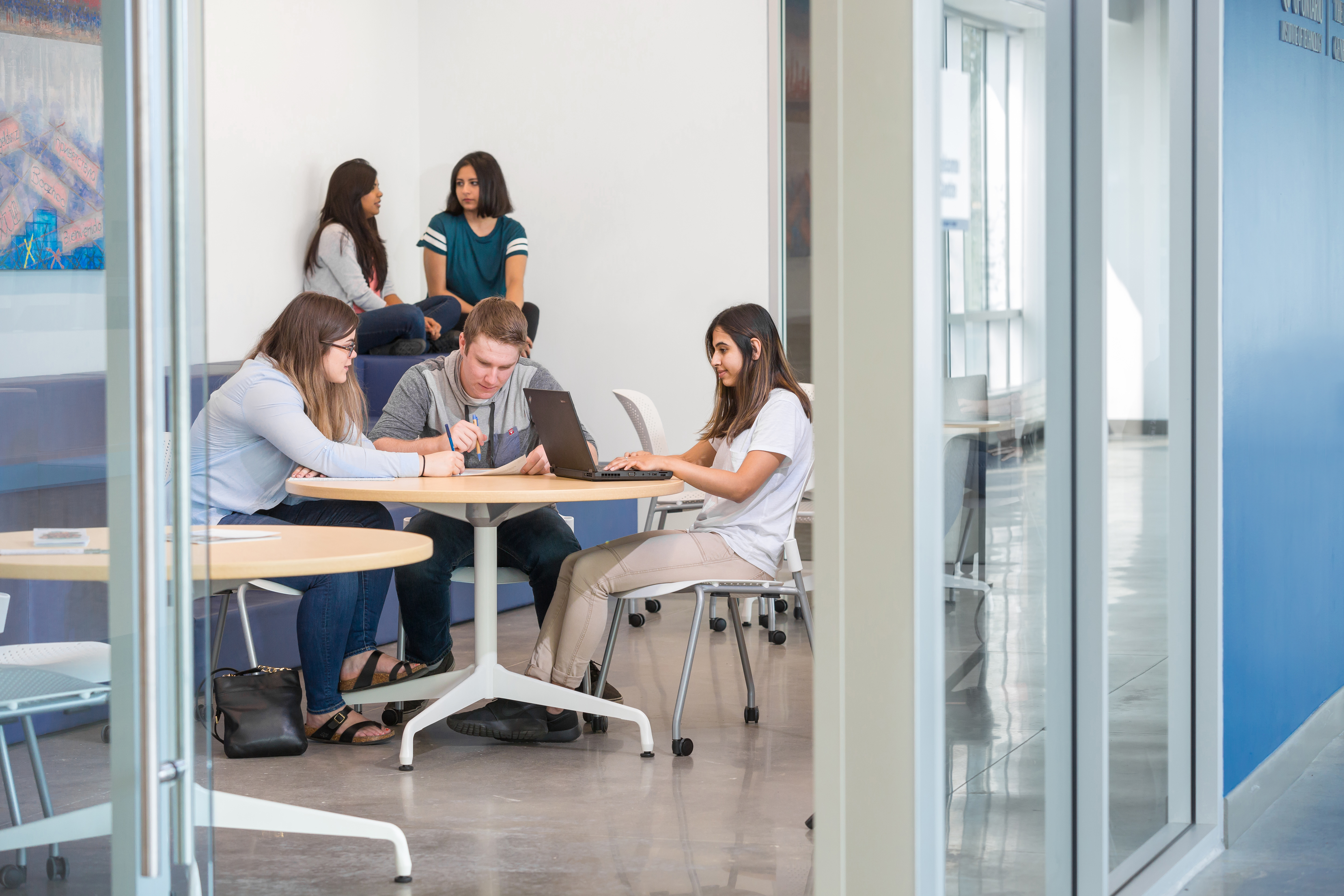 Program Highlights

At least three full time paid work terms during the course of your education;
Support from the Faculty in your search for employment opportunities;
Preparatory course to help you succeed in the Co-op program and fully benefit from your work terms;
Use the skills gained in your courses to succeed in the workplace and bring back work experiences to your classes.
Your degree will indicate the successful completion of Cooperative Education in the Bachelor of Commerce program.

Please stay tuned as more details will be posted on this page in the near future. Information regarding Co-op fees can be found here.

Admission

There are two routes for admission into the Co-op stream:

Direct from high school: choose the Co-op option in the application portal
After your first year of studies: all students have the opportunity to apply for the Co-op stream at the end of the first year of studies. Students who apply in their first year are accepted based on:

A minimum cumulative grade point average (cGPA) of 2.70 (B‐) at the time of application
Clear academic standing
No record of a major academic misconduct

I've been accepted to the program, now what?

Once accepted, students will be required to complete and pass XBIT 1000U – Foundations for Success in Co-op (a zero-credit course) in the Fall semester of their second year. Students must continue to maintain a minimum cGPA of 2.7 to participate in co-op and must complete second-year of study (54 credit hours in the Bachelor of Commerce program) before their first co-op work term. While on a co-op work term, a student is allowed to take a maximum of one course, however, this course must not interfere with the full-time work schedule outlined by the employer. If a student in the co-op stream commits a major academic misconduct, they will be removed from the co-op program.
Ontario Tech and FBIT offer support and resources to help students find suitable work placements as part of our experiential learning programs. These employment opportunities are competitive and hiring decisions are often made by the employer. As a result, FBIT does not guarantee work placements.
While this program is currently available to newly admitted Bachelor of Commerce students, we are working on expanding it to other exciting programs here at FBIT. In the meantime, students can benefit from our other experiential learning opportunities.