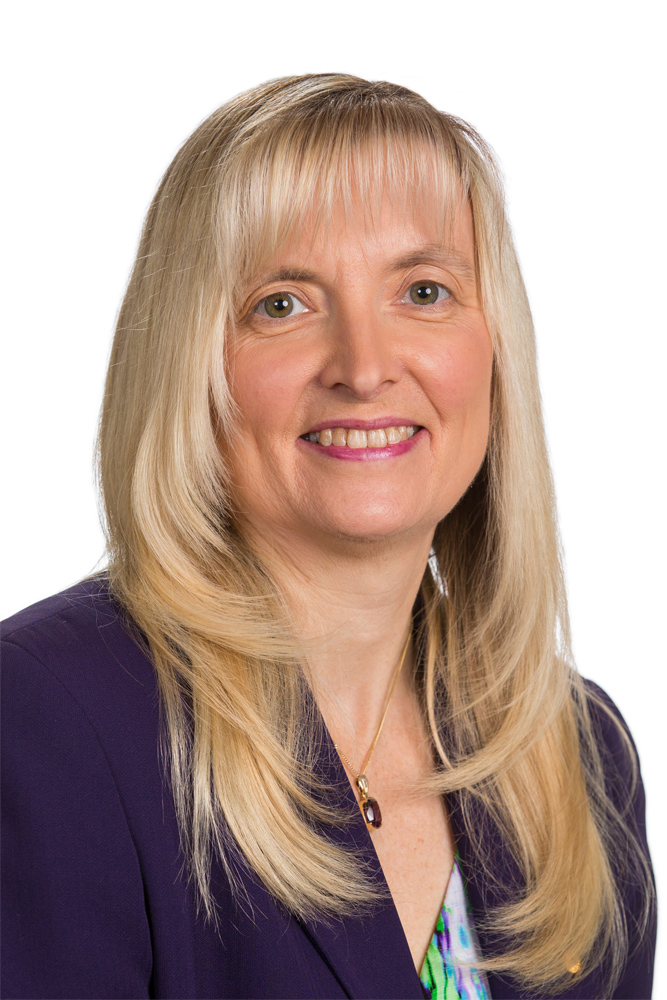 Carolyn McGregor AM

PhD, BAPPSC, SMIEEE
Professor
Research Excellence Chair; Canada Research Chair in Health Informatics (Alumni)
Faculty of Business and Information Technology
Contact information
Software and Informatics Research Centre (SIRC) - Room 4388
North Oshawa
2000 Simcoe Street North
Oshawa, ON L1G 0C5
905.721.8668 ext. 3697
---
Research topics
Big Data analytics
event stream processing
temporal data mining
business process modelling
cloud computing
health informatics
critical care informatics
neonatal informatics
resilience assessment and development
space medicine
Background
Professor Carolyn McGregor AM is the Research Excellence Chair in Health Informatics, Chair in Artificial Intelligence for Health and Wellness and a two-time Canada Research Chair in Health Informatics based at Ontario Tech University. She is the co-Director of the Joint Research Centre in Artificial Intelligence for Health and Wellness between Ontario Tech University and the University of Technology, Sydney. Dr McGregor has led pioneering research in Big Data analytics, artificial intelligence, deep learning, internet of things, temporal data mining and cloud computing. She now progresses this research within the context of critical care medicine, precision public health, mental health, astronaut health and military, tactical officer and firefighter training.

In 2001, she was the first Australian to be invited to complete a prestigious three-month research internship with IBM's Thomas J. Watson Research Center in Yorktown, N.Y., usually only offered to American researchers. In 2007, she was awarded a prestigious Canada Research Chair in Health Informatics at the Ontario Tech University that was renewed in 2012.

Through industry consultancy, she has provided strategic guidance, in the areas of decision support, data warehousing, and data mining, to some of Australia's leading corporations, including St. George Bank, Woolworths, Commonwealth Bank, The Mortgage Company (Westpac) and the NSW TAB. She has a track record of leadership in health informatics across research, teaching, university governance and service to the profession. She established, grew and led health informatics research at the University of Western Sydney where her internationally recognized research was supported by more than AU$1 million in grant funding from sources such as the Australian Research Council and the Telstra Broadband Fund. Since her arrival in Canada in 2007 she has led innovative health informatics research that has been supported by over $12 million in funding from research agencies in Canada and China, as well as industry partners.

She is an international leading researcher in the area of critical-care health informatics and in particular neonatal health informatics, in which she has specialized for more than 15 years. She has extensive research collaborations in many countries including, Canada, Australia, Russia, India, and South Africa. She is the inventor and lead on two international award-winning AI driven Big Data analytics platforms for health and wellness, Artemis and Athena.

In Canada, she has provided strategic consultative support to Ontario Shores Centre for Mental Health Services and Providence Care in the area of Patient Journey Modelling to support their transition to new electronic health records.

Professor McGregor has received many research awards and recognitions. In 2008 she was awarded a multi-million dollar IBM First of a Kind Research (FOAK) Award. In 2009 she received the IBM Infosphere Innovation award for her Ontario Tech University-based team's role in project Artemis. In 2010 she was awarded the Ontario Tech University's Early Career Research Excellence Award. In 2012 an artificial intelligence in medicine paper she co-authored with a former PhD student in 2007 was recognized as the third-most-cited article in that journal in the six years since 2007. In 2013 her Artemis research project received the Ingenious Award in the Not for Profit category by the Information Technology Association of Canada. In 2017 she received the Best Paper award at the IEEE Life Sciences Conference. In 2018 she was awarded the ORION Leadership Award for Higher Education for her innovative research using the Ontario province's education research network. In 2018 she received the inaugural Faculty of Business and IT's Research Excellence Award – Senior Researcher.

She has received several international awards and recognitions for her contributions to research and society. In 2011 she was one of four international innovators featured in the IBM Centennial Wild Ducks video, also now available on YouTube. In 2014 she was awarded membership in the Order of Australia for her significant service to science and innovation through health care information systems. In 2015 she received the Advance Global Australian award for Technology Innovation, a recognition for Australian diaspora. In 2017 she was featured in the 150 Stories series commissioned by the Lieutenant Governor of Ontario and the Government of Canada to commemorate the 150th year anniversary of Ontario. In 2018 she was named as a Women Leader in Digital Health by Digital Health Canada.

Professor McGregor has contributed significantly to her profession. From 2009-14 she was the Canadian Representative for the International Institute of Electrical and Electronics Engineers (IEEE) Engineering in Medicine and Biology Society (EMBS). In 2016-17 she was the Chair of the IEEE Life Sciences Technical Community (LSTC) and was Past Chair for 2018-19. In 2020 she is the Vice President-Elect for Member and Student Activities for the IEEE EMBS and will serve as Vice President from 2021-22. She has been the co-chair of several IEEE conferences and in 2020 is serving as a conference co-chair of the IEEE EMBS flagship conference EMBC 2020 that will run in Montreal in July.
Education
Bachelor of Applied Science in Computer Science (graduated second in her year with first-class honours)

University of Technology in Sydney, Australia

PhD in Computing Science

University of Technology in Sydney, Australia
Research and expertise
business process performance management
data stream event correlation
data warehousing
health informatics
intelligent agents
intelligent decision support systems
multi-agent data mining
patient journey modelling
service computing in health care
web services
women in computing and information technology
workflow
2018 - FBIT Research Excellence Award (Senior Researcher category)
2012 - Awarded Renewal of Canada Research Chair in Health Informatics
2011 - IBM Centenary Video: Selected as one of only four people who were featured in the video as significant innovators of the century of IBM (see Media coverage section for link to video on YouTube)
2010 - Received the University of Ontario Institute of Technology Research Excellence Award – Early Stage Researcher
2009 - Received the international IBM Infosphere Innovation Award
2008 - Awarded IBM First of a Kind Collaboration
2007 - Awarded Canada Research Chair in Health Informatics
2003 - Finalist, The Chancellors Award for PhD Dissertation
2001 - PhD Research Internship with IBM's T.J. Watson Research Center, Yorktown, N.Y.
2017 - Ambassador, Business Events Sydney, New South Wales

2016 - Alumni Luminary, University of Technology, Sydney

2015 - Alumni of the Year Award, University of Technology, Sydney Faculty of Engineering and Information Technology

2015 - Eve Innovation Award, Newborn Foundation

2015 - Advance Global Australian Award – Technology Innovation

2014 - Member of the Order of Australia – General Division for significant service to science and innovation through health care information systems

2013 - Artemis project received the Ingenious Award by the Information Technology Association of Canada (ITAC) for the not-for-profit category

2011 - Voted by IEEE North American Members to be the North A merica – Canada representative on the IEEE EMBS Administrative Committee (ADCOM), 2012-14

2008 - Voted by IEEE North American Members to be the North America – Canada representative on the IEEE EMBS Administrative Committee (ADCOM), 2009-11

2008 - Inaugural IEEE EMBS Liaison to the IEEE Women in Engineering Committee, appointed by IEEE EMBS President

2007 - Vice-Chair, IEEE EMBS Toronto Chapter