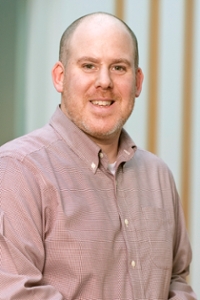 Joseph Krasman

PhD
Associate Professor
Organizational Behaviour and HR
Faculty of Business and Information Technology
Contact information
Business and Information Technology Building - Room 3046
North Oshawa
2000 Simcoe Street North
Oshawa, ON L1G 0C5
905.721.8668 ext. 3800
---
Dr. Joe Krasman is an Associate Professor in the Faculty of Business and Information Technology at Ontario Tech University.  He earned his BCom, MBA, and PhD from the Schulich School of Business at York University.  His areas of specialization are Management, Organizational Behaviour, and Human Resources. 
Dr. Krasman's research has been published in a variety of peer-reviewed journals including Personnel Review, Leadership and Organization Development Journal, and Journal of Occupational Psychology.  His research has won Best Paper Awards from the Midwest Academy of Management and the Administrative Sciences Association of Canada.  He has also been nominated for the Student Choice Teaching Award at Ontario Tech. 
Dr. Krasman is the former Vice-Chair of the Research Ethics Board at Ontario Tech.  He is also a member of the Human Resources Professionals Association.      
"People often say that this or that person has not yet found himself.  But the self is not something one finds; it is something one creates."  (Szasz, 1973)