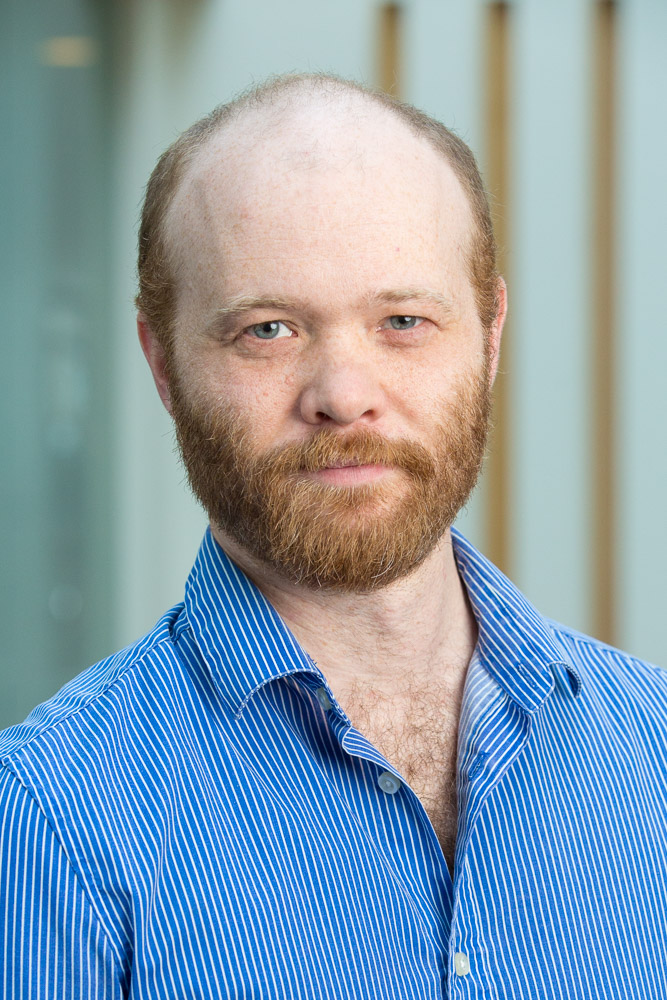 Andrew Hogue

PhD (On Research Leave)
Associate Professor
Game Development and Interactive Media
Faculty of Business and Information Technology
Contact information
Software and Informatics Research Centre (SIRC) - Room 4381
North Oshawa
2000 Simcoe Street North
Oshawa, ON L1G 0C5
905.721.8668 ext. 3698
---
Research topics
user experience
virtual reality
prototyping
tangible interfaces
computer vision
tool development
Background
Dr. Andrew Hogue is an Associate Professor at Ontario Tech University within the Faculty of Business and Information Technology's Game Development and Entrepreneurship program. His research interests include the development and evaluation of game design techniques for education, stereoscopic visualization and virtual reality. He is currently interested in understanding how environmental, technology and design parameters affect the user experience in virtual reality.  Advances in this area will undoubtedly enable developers to create better stereoscopic 3D video game content. During his Master of Science studies at York University, he developed hardware and software for immersive virtual reality displays, as well as a variety of stereoscopic 3D applications to evaluate the effectiveness of head-tracking on user immersion. He has been the driving force behind the design and development of the Game Development Lab at Ontario Tech University, ensuring it has the latest emerging technology for undergraduate and graduate student training/research. Through his past involvement in the Immersive Visual environment project at York University, he has gained interests in psychophysics, stereoscopic 3D, and determining the factors for engagement and immersion in simulation.
Dr. Hogue has supervised more than 40 undergraduates as summer research students and fourth-year Capstone projects, and five graduate (MSc/PhD) students. He has also been involved in securing more than $4 million in research funds for a variety of robotics and simulation projects. He has published more than 30 refereed journal and conference articles.
Education
Bachelor of Science in Computer Science

York University, Toronto, Ontario

Master of Science

York University, Toronto, Ontario

PhD

York University, Toronto, Ontario
Research and expertise
His current research interests include:
Developing computer vision and photogrammetry techniques.
How to automatically generate photorealistic 3D models of environments from video and imagery.
The application domains of his research include:
forensics
gaming
robotics
simulation
virtual reality