Our students in the Winter 2020 Capstone Course have worked extremely hard on their capstone projects, cumulating in some impressive presentations and posters.  We invite you to review these and vote on the top Poster and Presentation.  Voting is now closed. The top student team for each category will win a cash award sponsored by Meridian.

If you have any questions please feel free to contact us at FBITEXL@ontariotechu.ca. 
If you are interested in becoming a capstone client please fill out our Capstone application form.
Please feel free to share.  Thank you for your support.
The winners of the Winter 2020 Capstone Showcase are...
City of Oshawa - Art and Culture Map
Helping the growing city of Oshawa highlight the local art and culture.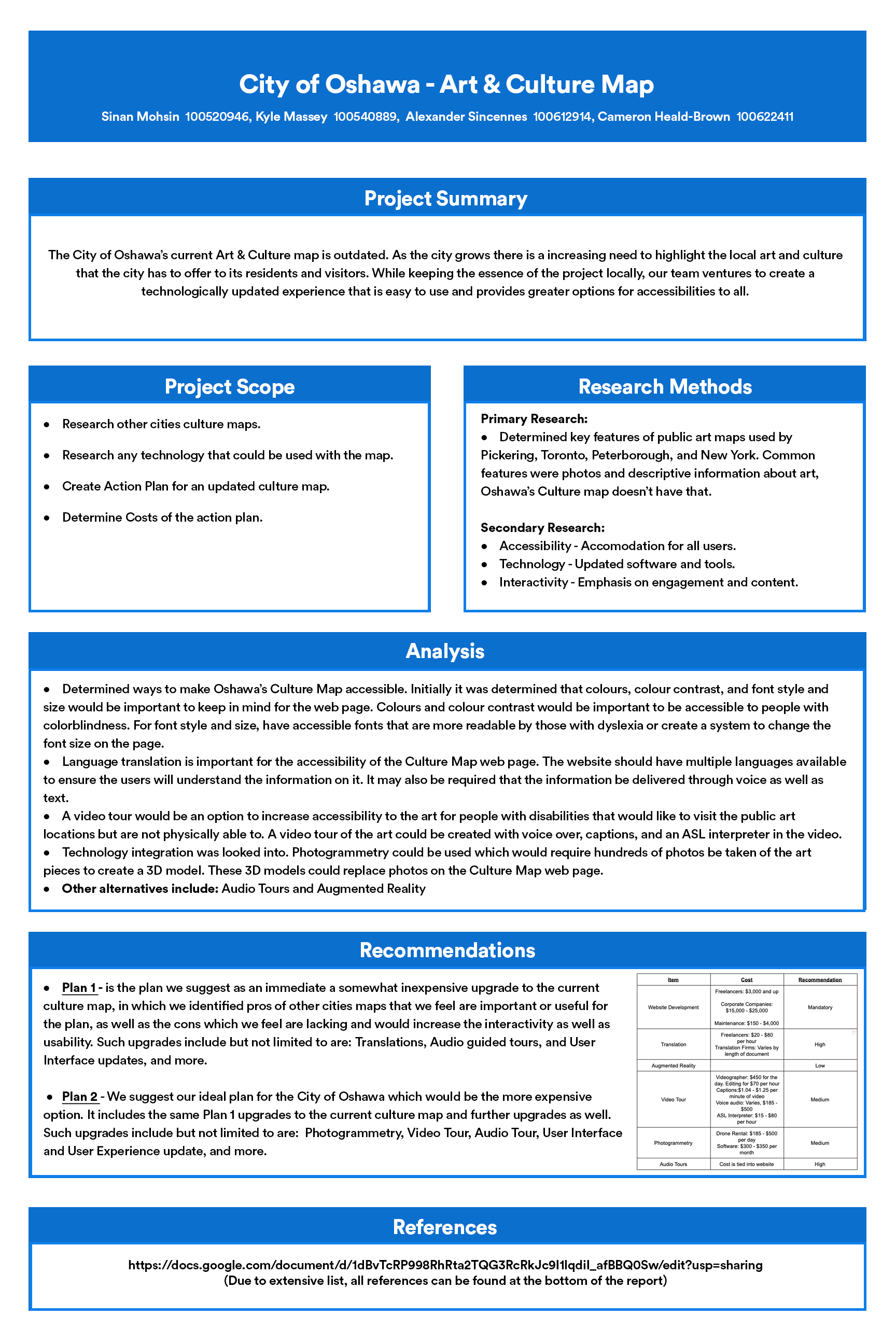 First responder's Mental Health and Wellness Mobile Application
The project is the creation of a Mental Health and Wellness Mobile App for the Durham Regional Police Service Community.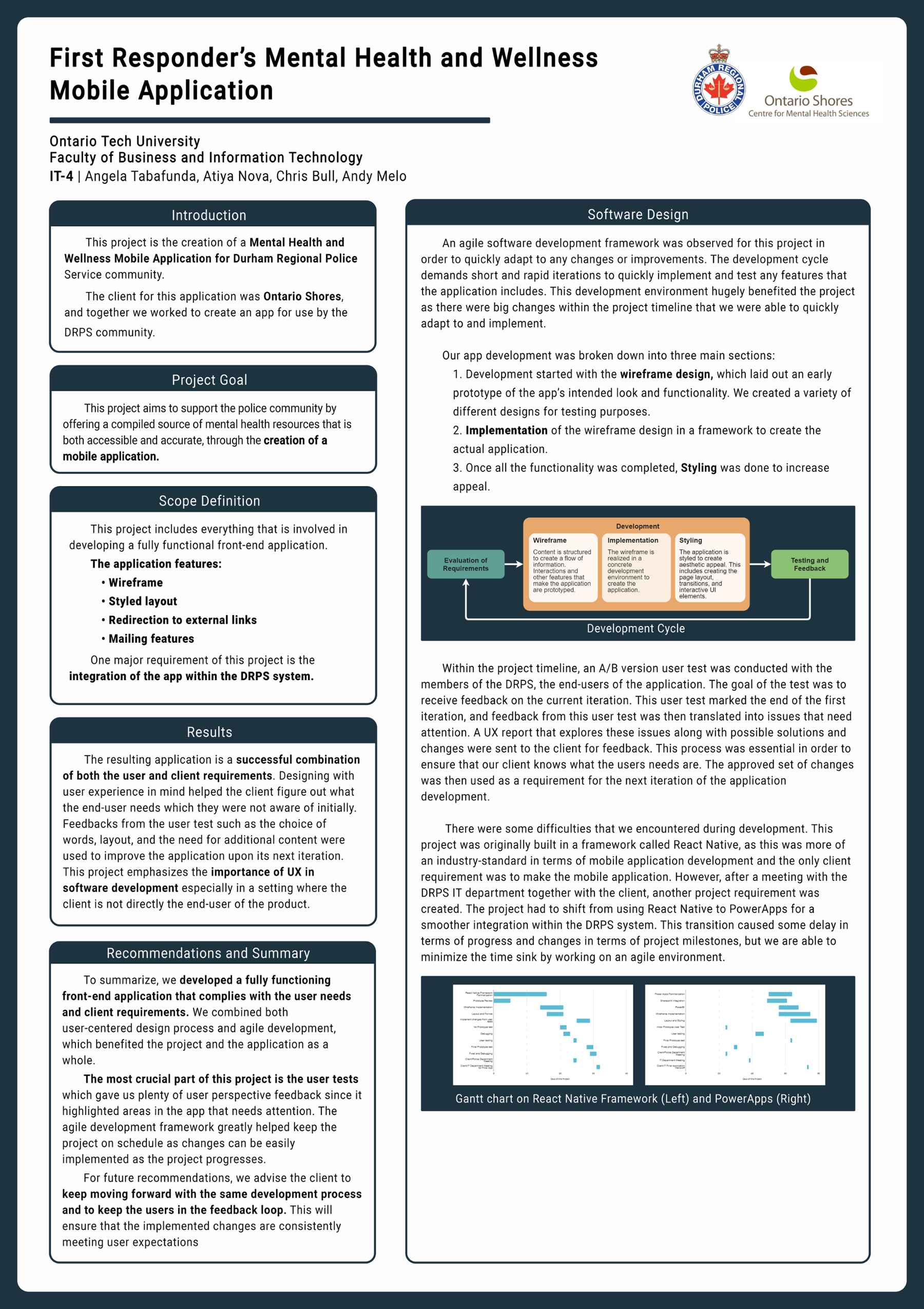 FN Immersive Innovation Forklift Simulation
This project utilizes the Occulus Quest headset to put the player into VR as they navigate through the demo and its mechanics, creating an immersive way of learning for the user.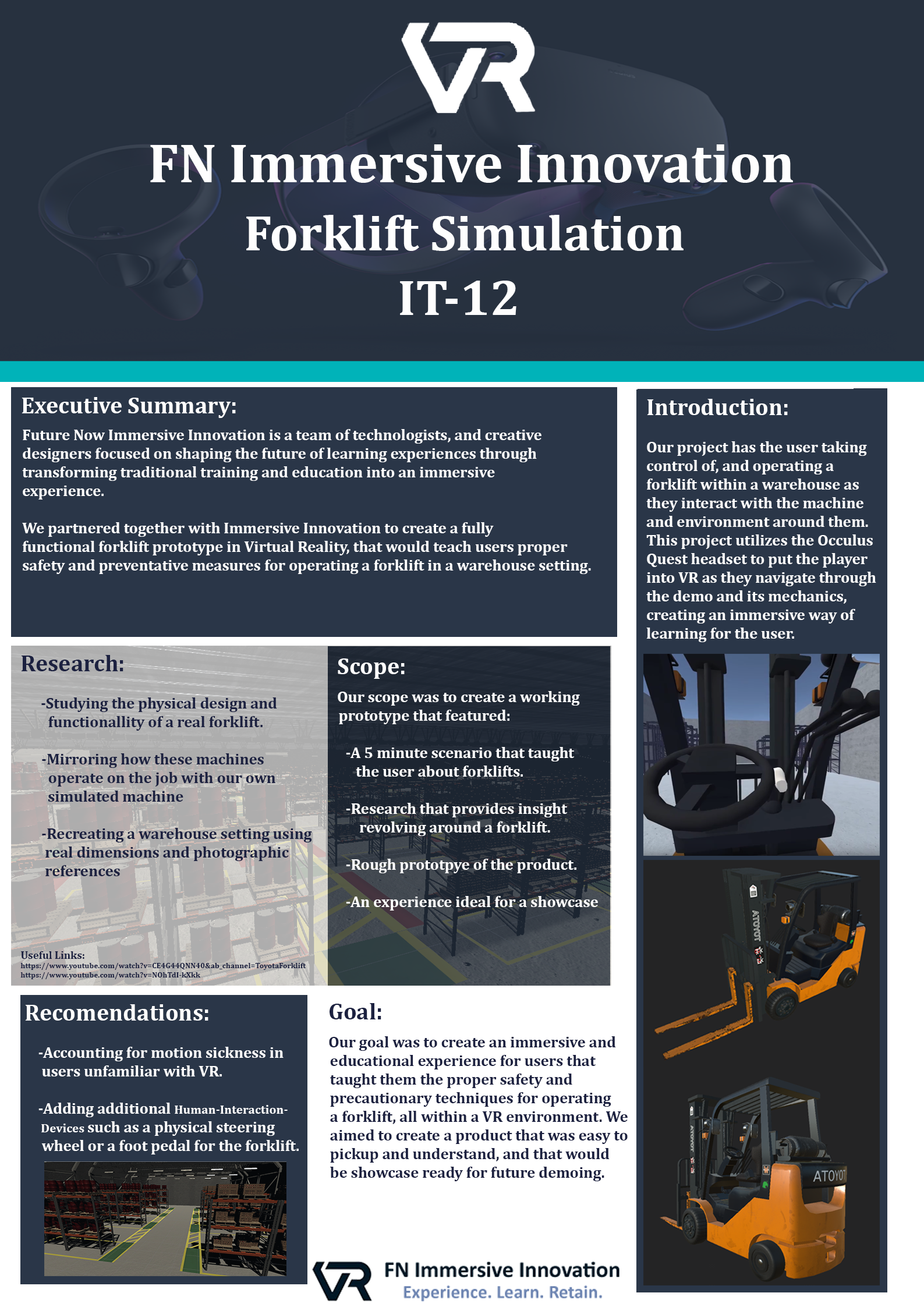 Gavel App Development Project
The goal of this project is to provide information about the court system more readily available to the public.
ImmersX Tactile Body Immersion Chair
ImmersX is working to launch their Tactile Body Immersion (TBI) Chair into the mindfulness/wellness sector.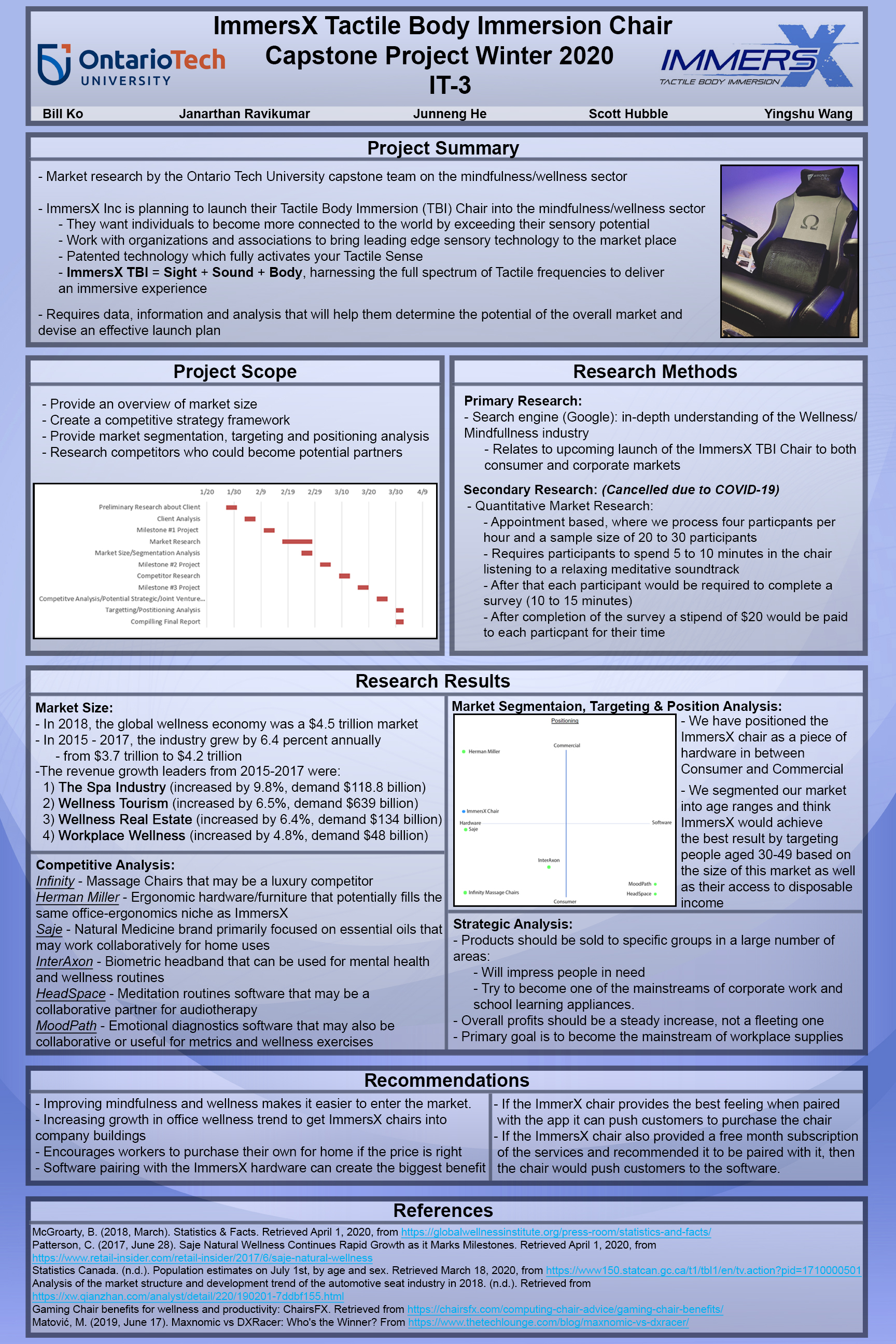 Medical Data at your Fingertips
The project aims to present data-sets of comparative data in medical reporting in an easily accessible way, by leveraging visualization capabilities through the use of dashboard technology.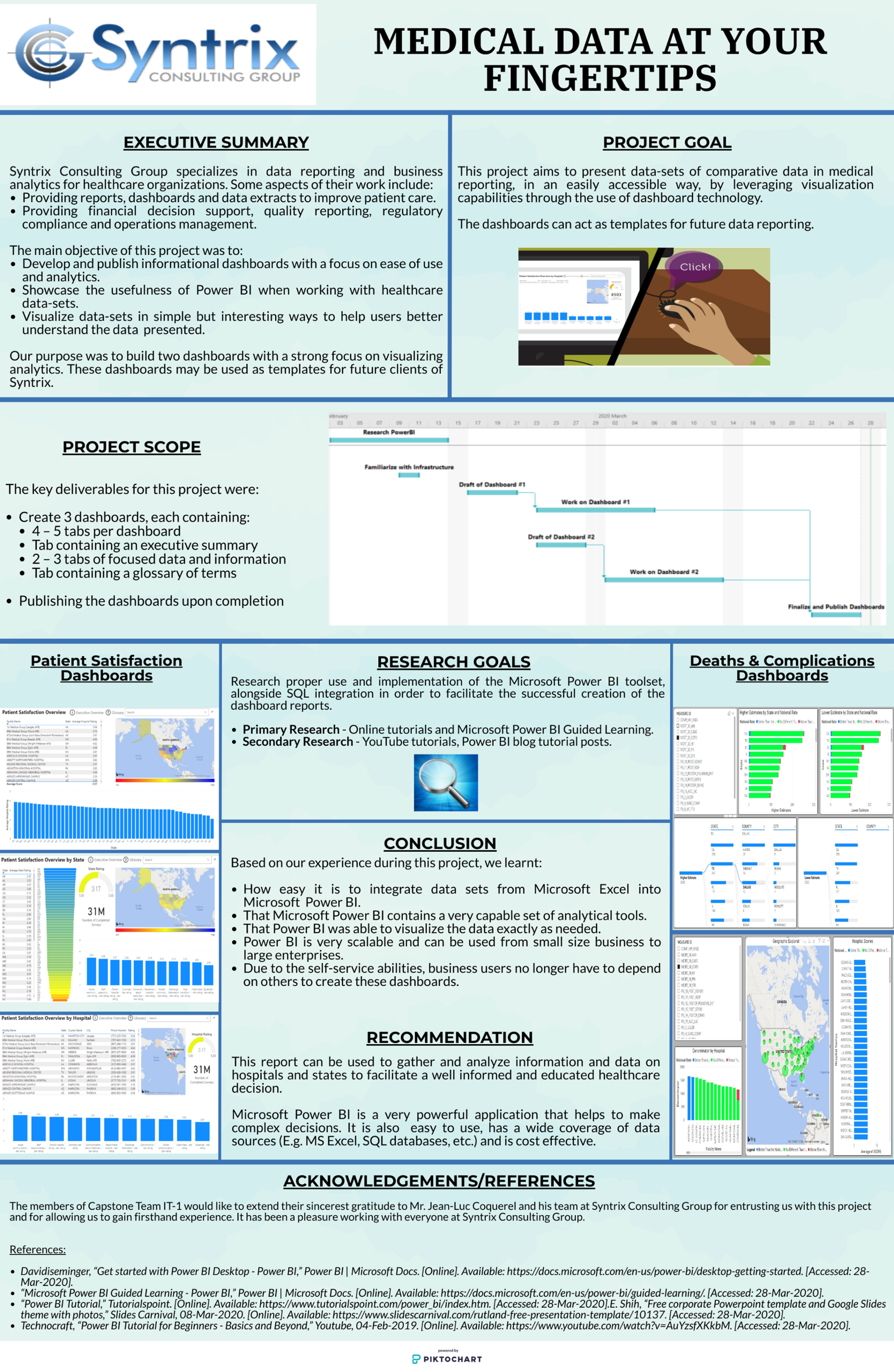 The Tea Haus Strategic Marketing Action Plan
This project involved creating a strategic marketing action plan consisting of several brand-boosting activities both in-store and online.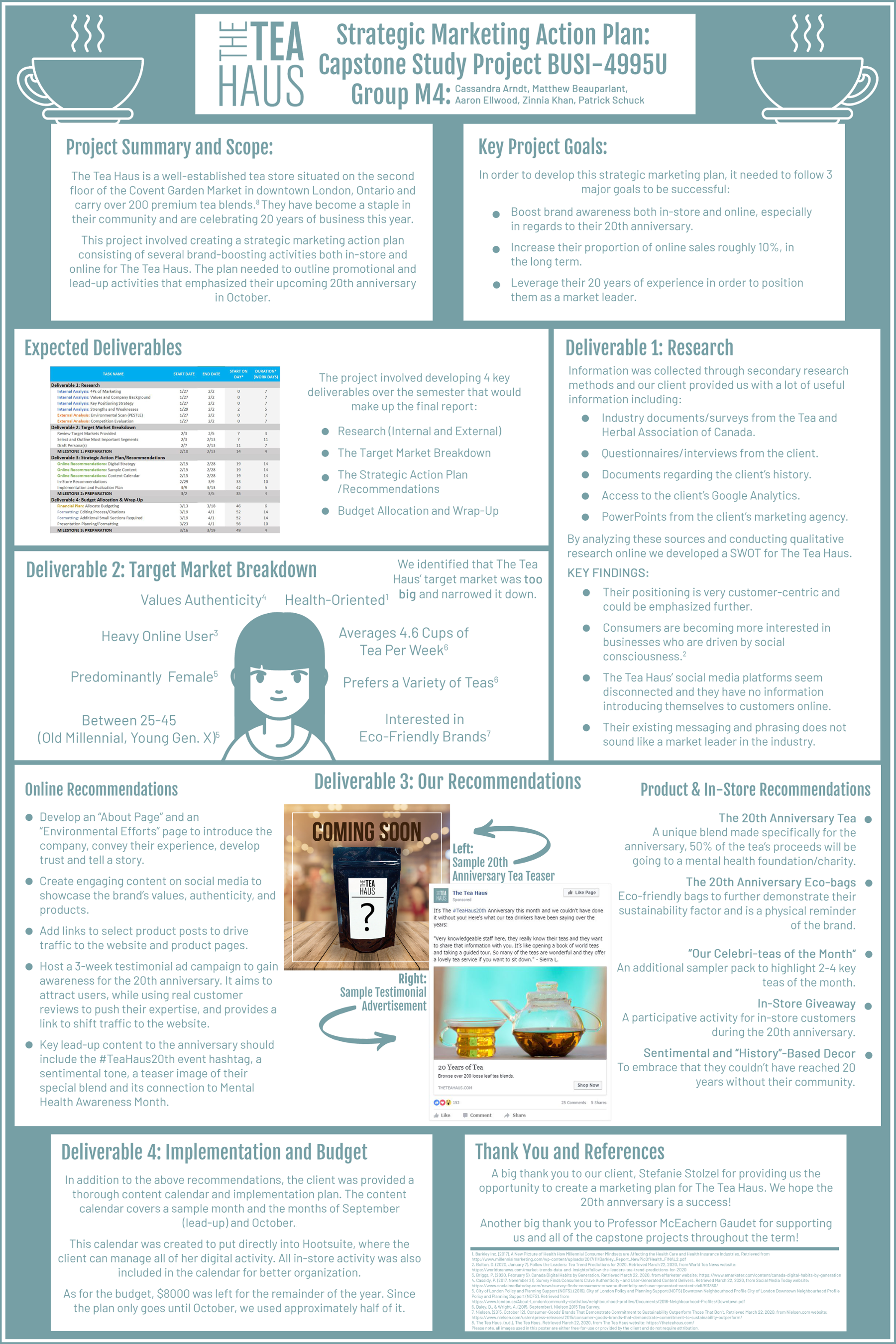 Toronto Police Services - M1
Working with the Toronto Police Services (TPS) to create a PR campaign for their Gang Prevention Initiative.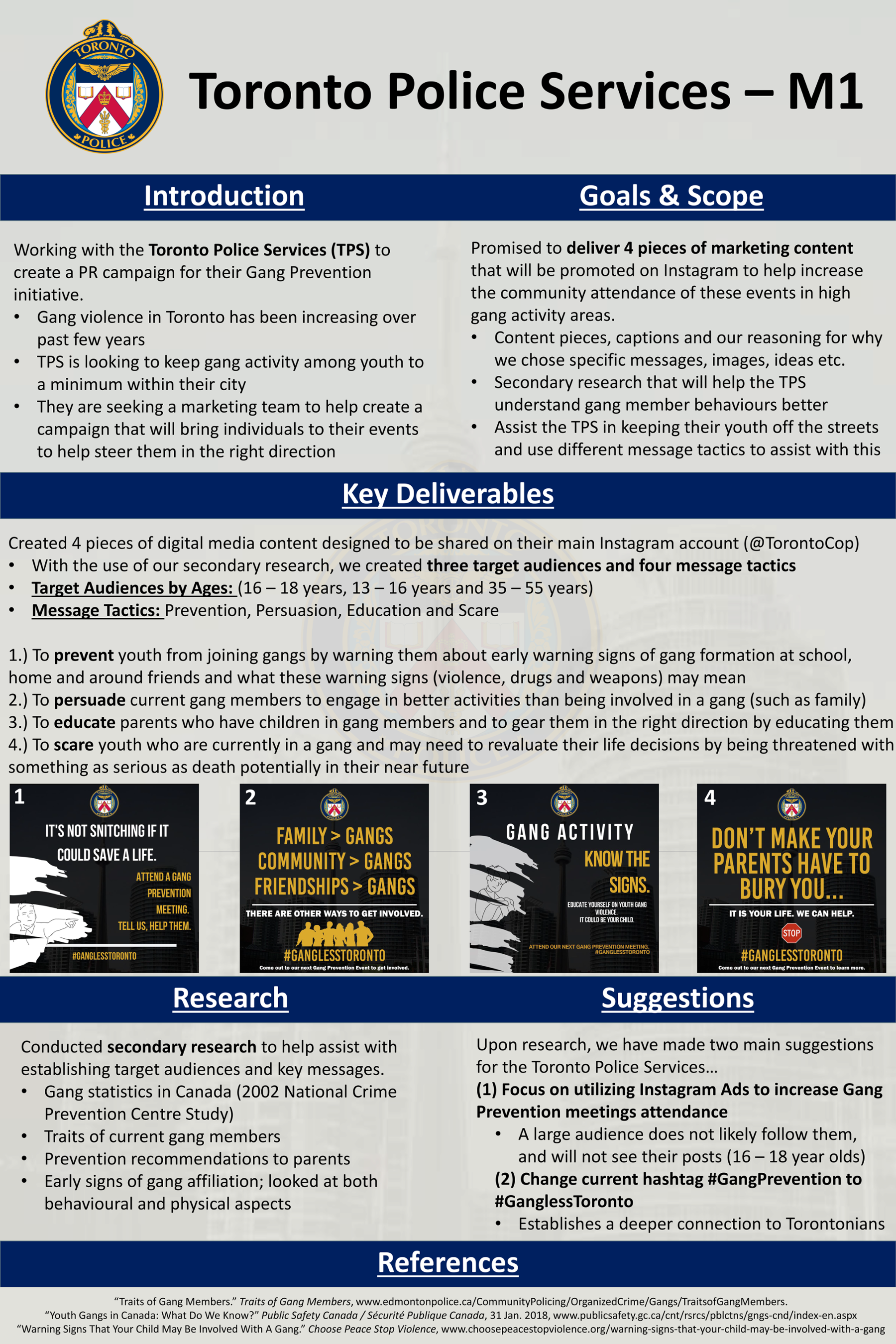 Virtual Chemistry Lab
Working with A2 Quality Training to develop and deliver unique and engaging training solutions.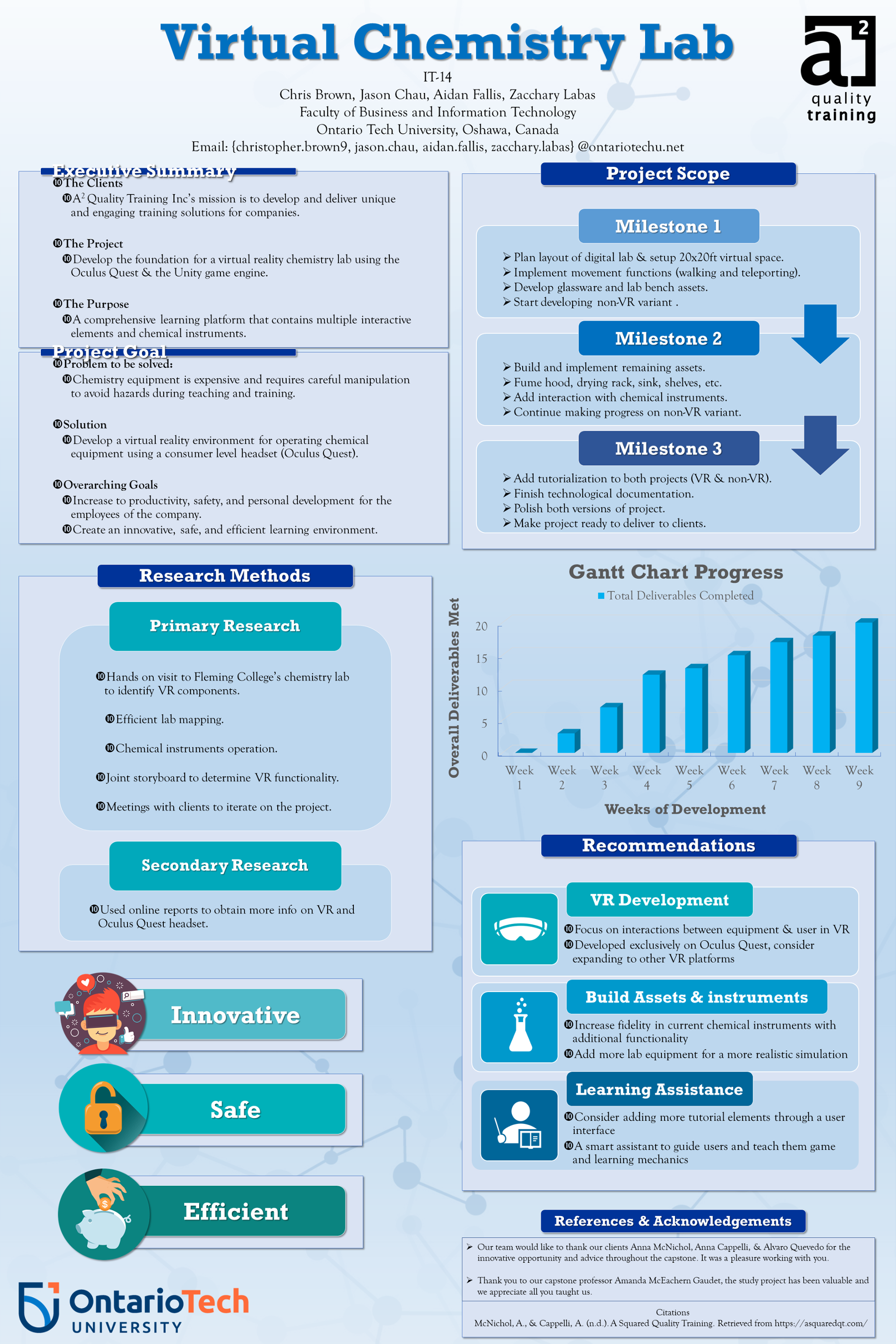 Virtualizing Autonomous Vehicle Responses on Icy Road Conditions
With this virtualization students show two different situations where AI could fail, specifically with icy slopes and encounters with obstacles.