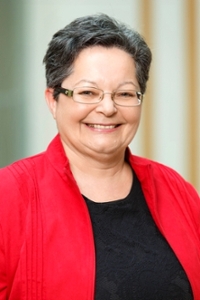 Pamela Ritchie

PhD (Research Leave)
Professor
Accounting
Faculty of Business and Information Technology
Contact information
Business and Information Technology Building North Oshawa
2000 Simcoe Street North
Oshawa, ON L1G 0C5
905.721.8668
---
Background
Dr. Pamela Ritchie was the Dean of the Faculty of Business and Information Technology from July 2008 to June 2018. Prior to joining Ontario Tech University, she was Professor of Accounting at the University of New Brunswick (UNB) in Fredericton. She also served as Associate Dean (Research and Outreach) for the Faculty of Business Administration at UNB. At that time, she was responsible for setting up Bachelor of Business Administration partnership programs in Trinidad and Egypt. She also oversaw the development of an undergraduate co-op program in business and an MBA internship program.
After joining Ontario Tech University, Dr. Ritchie served on various university committees, the Oshawa Chamber of Commerce and on the Executive Committee of the Greater Toronto Marketing Alliance (GTMA).
In addition to producing numerous publications and presentations, she was a founding member of the editorial board of the Canadian Journal of Transportation, past Vice-President (Programs and Publications) and past Vice-President (Awards) for the Canadian Transportation Research Forum.
Education
Bachelor of Arts in Economics

University of New Brunswick, Fredericton

Master of Science in Accounting

University of Saskatchewan, Saskatchewan

PhD in Accounting and Finance

University of Lancaster, U.K.